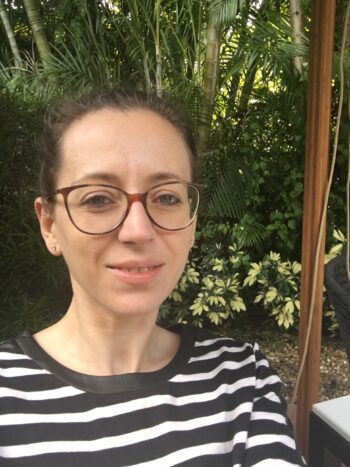 Aleksandra
This is me sitting in our backyard, enjoying the sunshine.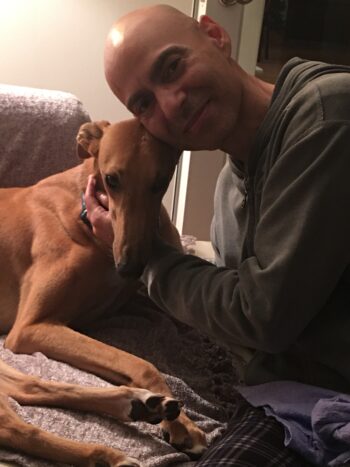 Anjan
This is Anjan, my partner. He is a philosopher of science at the University of Miami. You can learn about his work here.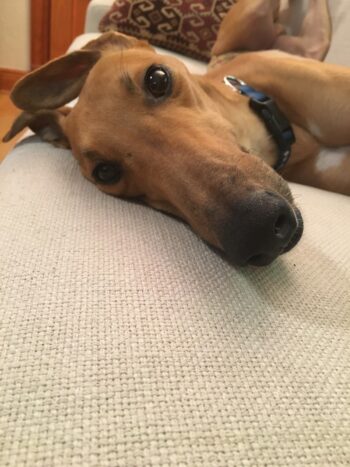 Spidey
Meet Spidey, our newly adopted Greyhound. Spidey is a retired racer who loves to nap and snuggle. He is goofy, gentle and very sweet.